Retail anti-theft systems
Protect your store, maintain your investment and secure your products.
Increase your income,reduce your losses
Shoplifting has become a sad part of the everyday reality of many shop owners. Each day more and more business' owners install anti theft systems since the shoplifter may also be a member of the stuff and not just a passing buy customer. In each case, DC Security will provide you with the best solution depending on your store type,products and security budget.
We have a wide variety of anti theft systems (anti-theft labels, tags, detection systems, detachers and deactivators etc) that will help you fortify your products,reduce your losses and increase your income.
Main principles
An anti-theft system consists of 2 (or more) columns that cover a specific opening (we may cover up to 4 meters with 2 columns, varying on the installation and models). The detectors may be installed inside walls without reduction on their effectiveness and your stores' appearance. Optionally they can be also used to monitor metal objects during entrance/exit from your store, to count customers and even for advertising purposes. They are divided on the following categories, based on their detection technology.
Anti-theft systems of RF radiofrequency
Acousto-magnetic systems AM
Electromagnetic systems EM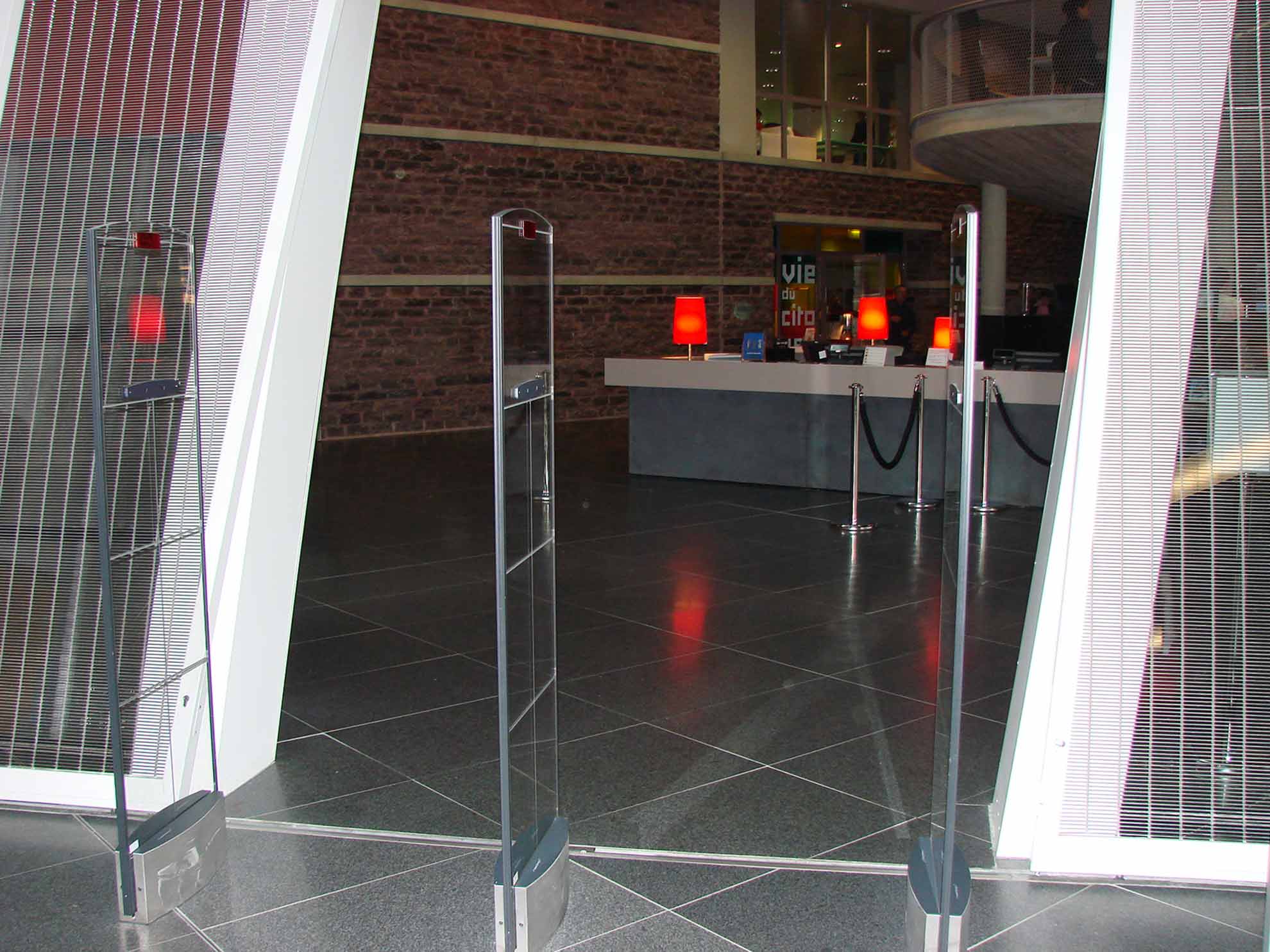 Anti-theft supplies
To complete the effectiveness of our anti-theft systems, we provide the necessary supplies. They are easy to use, can be attached to products of different size and weight and combine excellent quality and low prices. You will choose from a wide variety of hard tags, labels, safers and combine them to better cover your needs.
Our company understands and supports the diversity of each business and that's why we  create custom made offers, designed exclusively for you, based on yours and your company's needs. All our products truly stand out for their high quality and resilience and we also accompany them with a 24 month guarantee.