Emergency lights
Guiding you with safety even under the most harsh conditions
Light your way out
In addition with modern security,control and automation systems, public buildings must have emergency lights installed. In case of an emergency, beyond the alarm, we may need a safe way out of the building. Under such circumstances, the main power line may be offline and panic and distress may rise amongst the personnel and the people who are currently in that space.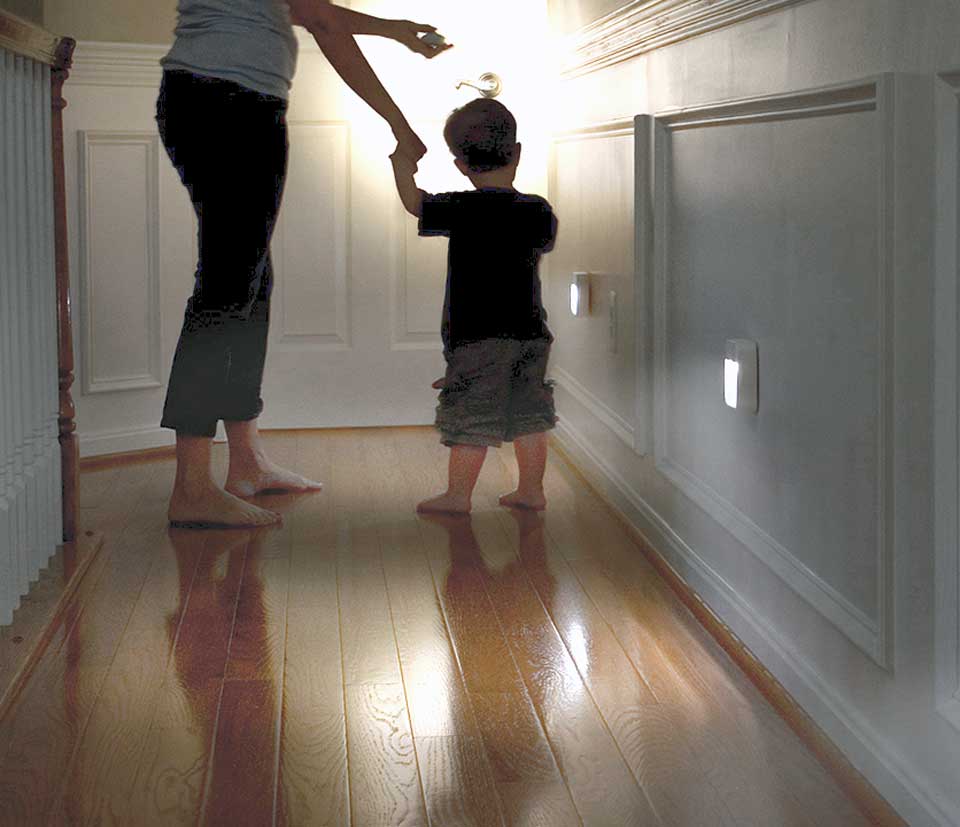 Main categories of emergency lighting
Depending on the power supply and functionality, emergency lights are divided into certain categories. Each one has its own advantages and disadvantages and should be used accordingly.
Non maintained : these emergency lights are activated only when a failure occurs in the main power supply. They include rechargeable batteries and a charge circuit.
Maintained emergency lights are constantly activated even when the main power supply is online. They use the same lamp at all times.
Sustained emergency lights are similar to the maintained ones except for the number of lamps they use. These lights are equipped with two lamps : one that operates alongside with the main power supply and one that is activated when the main power goes offline. The latter is supplied by a battery.
Slave emergency lights do not operate with batteries and require a secondary power supply line in case the main one goes offline (ex. generator).
Main advantage
Emergency lighting ensures the safe evacuation of our site since it doesn't solely requires the main power supply. By using rechargeable batteries and charging circuits it will properly function even under very harsh conditions.