Conventional fire alarm systems
Our conventional fire alarm systems are mainly addressed to houses and small business places.
Protect your space from accidents
A small fire incident may occur on occasion in modern and older households. It is possible after a long day at work, to fall asleep in our living room while we have heat up the kitchen to prepare dinner or perhaps we got distracted through a long work phonecall while we were frying up eggs. The danger of a fire lurks continuously in the most important place of our whole lives : our home.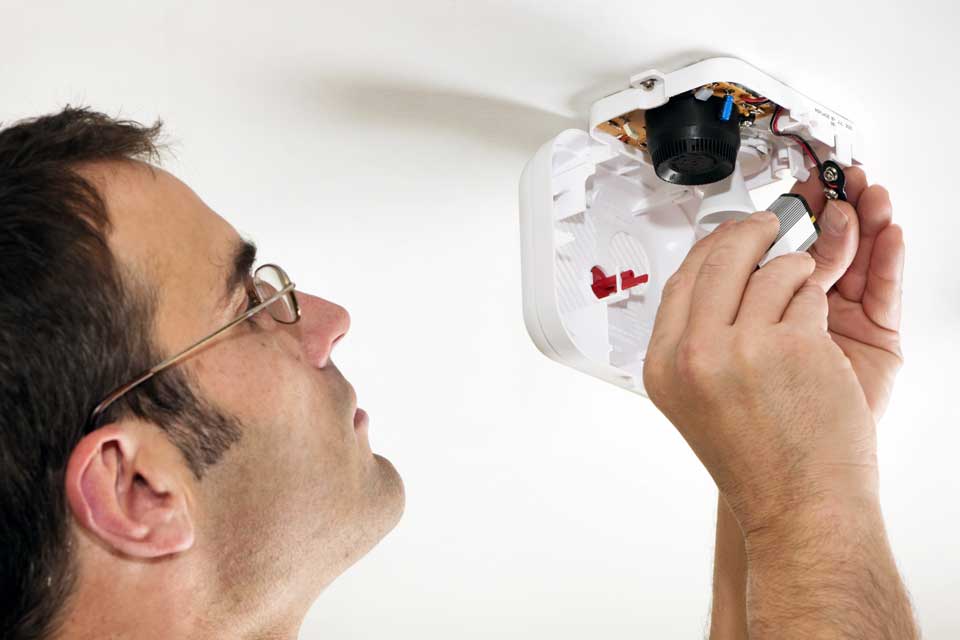 Trust in us with the study and installation of a conventional fire alarm system
First of all we will divide your space in fire alarm zones and then we will install in each zone one or more detectors. These devices connect to a central control panel. Depending on their technology, they may be able to detect smoke,temperature spikes, fire, gas leaks etc and send the appropriate signal to the central panel. Additionally, we will install alarm equipment such as sirens,light beacons etc. In case of an emergency, a signal will be fired from a detector and the control panel will automatically activate the corresponding siren/beacon or even a fire fighting mechanism .
Fortify your space, protect your assets
It is of extreme importance to preserve and secure our home against accidents, to protect our lives and our assets. Trust in us and we will offer you peace of mind by completely protecting you and your fortune from fire accidents.