Fire alarm: top-notch systems for complete and ultimate protection.
Our long experience in the field of fire detection makes us your best choice!
Advanced fire detection systems
Fire detection is a major security factor in house and business alike. Hundreds of fatal accidents may have been prevented if a fire alarm system would be installed in the place where they occurred.
Study and installation process of a fire detection system
Before installing a fire alarm system, we will have to study the installation site. Our engineers, after many years of experience and studies, will complete the study and deliver it for approval to the appropriate FireFighting service. Afterwards, we will prepare your site and then proceed with  the immediate installation of the fire detection system.
During the installation procedure, we will setup the proper wiring, emergency lights, proper detector placement and installation of the central control panel. Furthermore, our certified technicians will proceed to the testing phase in order to make sure that the system is functioning as intended. Depending on the detectors chosen, our tests include smoke detection drills, gas, fire etc.
Finally, we will proceed with your training on how to properly operate and maintain your newly installed system.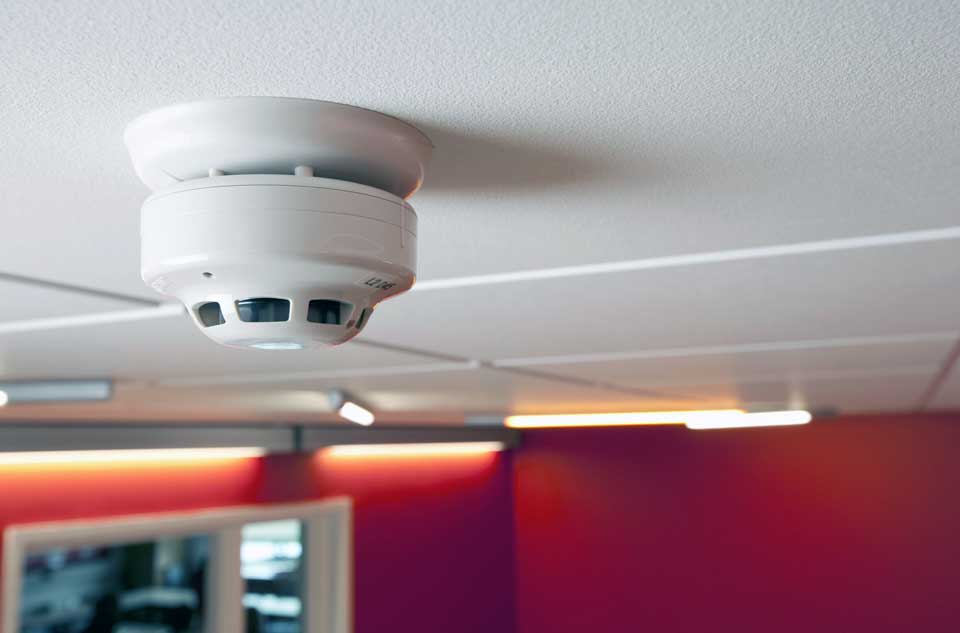 Keep your mind at ease
We always use materials of excellent quality, accompanied with the appropriate quality certificates, because here in DC Security your safety is our first priority. Our stuff is expertly trained, highly experienced and specialized in the installation and maintenance of fire alarm systems. Our studies are completed and signed by a graduate engineer of the National Technical University of Athens, who possesses the scientific background as well as hands on experience to achieve excellent results.