Alarm system maintenance
Maintain the effectiveness of your system, repel threats and secure your space
Protect your investment
An alarm system is just another investment in our home or business place. Its our responsibility to take care and maintain our security system in order to better enjoy its advantages and capabilities.
The maintenance of our security system is as important as its installation. As time passes, different devices of the system may require repair or even replacement. By properly maintaining our security system we avoid false alarms and generic malfunctions while preserving its normal operation.
5 Stores throughout Attica
Find the closest store to you near Attica and pay a visit for a full presentation of the security systems we can offer to you.
Lowest price guarrantee
If you find a cheaper alarm system we will match our price or we will even offer you a lower price for your security system setup!
Payment by credit card
We install your alarm system today, you pay for it later! Save money by paying up to 12 instalments using your credit card.
Trust us
We have the required experienced and know how to thoroughly check your system, replace damaged parts and even suggest upgrades to extend the security of your place.
Your personal safety is our top priority. We respect your space and your time and we arrange our meetings exclusively on your own availability.
Making your world a safer place
Maintenance cycle
Certain parts of our security system are more sensitive than others and may require special care. For example, the battery of our system will require replacement after a 24 months period. Its extremely important to properly monitor the battery life since they are responsible for maintaining the proper function of our alarm system in case of a power failure.
There are also certain issues (such as frequent power problems) that may damage specific electronic devices. Additionally we may have to reprogram, update our software and operating system and extend our original installation.
Our certified technicians will complete all of the above checks and proceed to testing each and every zone of your system, to make sure that everything is working as intended.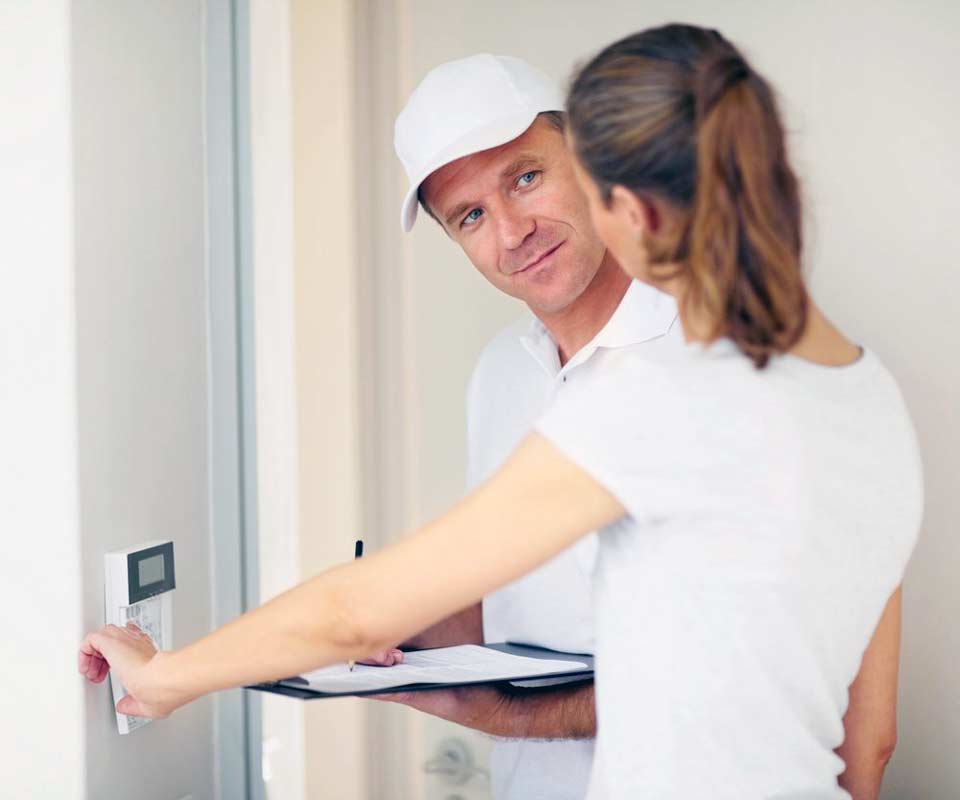 Signal receiving center
6 months subscription Free
With each alarm system installation, we give you a 6 month subscription with a signal receiving center as a gift, by selecting the Standard or the Economic Package.